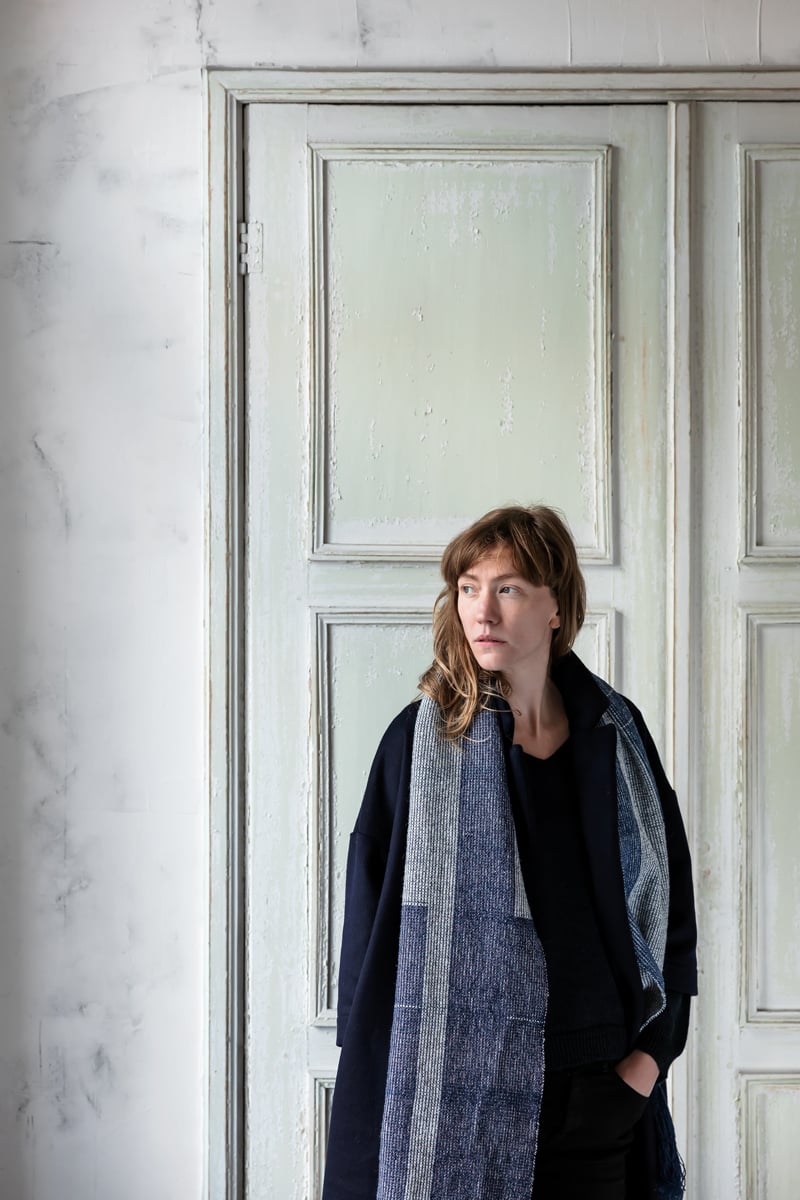 scarf n°03
scarf n°03
::
dimensions: 45 * 200 cm ( excl. fringes)
material: 100% wool
colors: indigo blue
::
handwoven in Kortrijk, Belgium, with the greatest care
each piece is unique and is only made once
colors may look slightly different in photo. they are shown as truthfully as possible.
::
feel free to contact me if you want to order a custom made scarf or you have other questions. picking up your order at my studio is also possible. please contact me to arrange a pick up date.
::
photo: Piet-Albert Goethals
model: Stéphanie Frederickx
styling: Jessy Van Durme
clothes: Tangram